We Should've Never Met Like This
About Us
Created by Christensen Oninku, Hause of Oninku is a contemporary Streetwear brand that utilizes motifs of love, existentialism, and loss, to construct quality garments that have actual meaning. An emphasis is placed on the connection between families inside and outside the hause.
-Shot by the illustrious Dom Jackson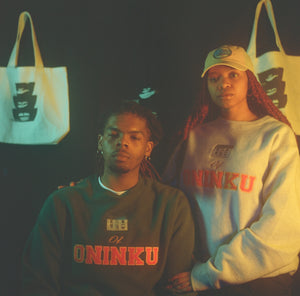 A passage from Beamer & Kai
We Should've Never Met Like This, and since we did allow us to list off the things we fucking hate.
Dirty Hands
Jean shorts
Small Talk
Ranch
and sometimes ourselves
Hause of Oninku presents, A Day In the Life of Ryane and Zade